Hawanik AirTag wallet is the best choice for you if you're looking for a special slim wallet for Apple AirTag or if you want to put your AirTag in your wallet without adding much bulk.
Hawanik AirTag wallet holder is made of high-quantity soft leather that is both durable and appealing.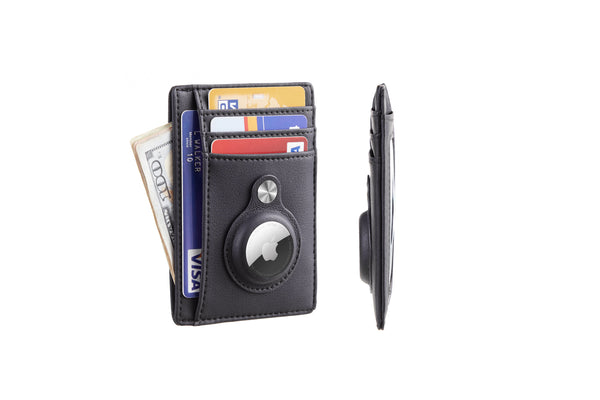 One ID card, five credit cards, six folded bank notes, and an AirTag can all be stored in the Hawanik small AirTag wallet.
A secure section built is designed specifically for AirTags, keep AirTag from slipping out with these buckle-up snaps.
Hawanik AirTag wallet makes it easy to carry cards and AirTag while remaining safe.  view here and buy it now